News Feature by Nate Oliver

Former Buffalo Buttes general manager Nate Oliver was one of the longest-serving employees of any women's professional hockey franchise in western New York since the 2014-15 season. Oliver is said to be out of the new league due to start in January. The future of Buffalo's women's professional hockey is uncertain, as the new league's owners have not announced where the franchise will be located. The news provided Oliver with an opportunity to write an open letter to Beauty's fans.
Dear Buffalo Buttes Fans, Affectionately known as "Fort Buttes".
The announcement of the new Women's Professional Hockey League, which will begin in January 2024, is exciting and meant to maximize the enjoyment of our games, but it's not what Buffalo Boats fans have come to expect next season. I know that. It apparently signifies the end of Beauts.
So while I'd like to be optimistic about the future of women's professional hockey in Buffalo, it seems that no one has said 'sorry' to longtime Buttes fans since the news broke. Recognizing what I see is more important to me. , other NWHL/PHF teams, players, staff, media members, volunteers and all those who have supported our organization.
Your feelings are legitimate and are felt by all who love Beauts. It's unfortunate that some of us have experiences like this. Someone should say, so I say: I'm sorry.
I would also like to express my gratitude. We spent eight seasons together and made many great memories. The autograph lines, the community events, the fans who traveled to support the away games, the young athletes who skated as honorary captains of Buttes, the many who sat on benches during warm-ups and scrimmaged during breaks. The youth team and the fans who have supported this team from the beginning and all seasons in between.
We were concrete to you and you were concrete to us. We also remember the fans we lost. Named after Deb Cresanti, the award of the year was presented to the Buttes player most actively involved in the Western New York community. Our fans loved us so much and really believed in us.
Hats off to the members of the local media, especially those few who have covered the team from the beginning. We were probably the front line of women's professional hockey teams with regular media scrums and media members at practices and games. It would not have been possible without the dedicated journalists, broadcasters and photographers who surround us on a regular basis.
Of his eight seasons, he spent the last four seasons working for Beauty's, first as Community Relations and Assistant General Manager, and three more as General Manager. However, it's important to thank those who came before me, such as Linda Groff, Rick Sayling, Nick Fatty, and Mandy Cronin. Each was keen to build a winning team in Buffalo and provide opportunities for players.
It's also important to recognize the coaches who have coached more than 100 players in Buttes uniforms. Shelley Rooney, Rick Sayling, Craig Muni, Tom Draper, Cody McCormick, Pete Pelham, Matt Buck, Lea Chord, Mandy Cronin, Mark Zarbo, Julia Ditondo, Chris Boad, Shane Draper Madrola, Jeff Staite.
Notably, it was Rick, Craig, and Linda who helped bring Buffalo a professional hockey championship by winning the league's Isobel Cup in the 2016-17 season. They set the standard for winning and being a traditional blue-collar Buffalo team. The beauties that followed have adopted the same idea that there can never be an excuse for being cornered or neglected.
All of the support staff in charge of operations were integral to the day-to-day operations. There are many people to thank, but I would like to thank street announcer Ryan Burgess, who has been voicing Beautyz since the beginning. Equipment manager Joshua Weiger and athletic trainer Darlene Eckhart have also served the Voats players faithfully over the past four seasons.
Finally, I would like to congratulate each and every player who wears the Bütz uniform. I have long used the saying, "once beautiful, forever beautiful," and I believe it with all my heart and all of my being. Whether they're fit for one game or have played more than 50 games, everyone who wears "Beauts Blue" is a part of hockey history and will remain forever.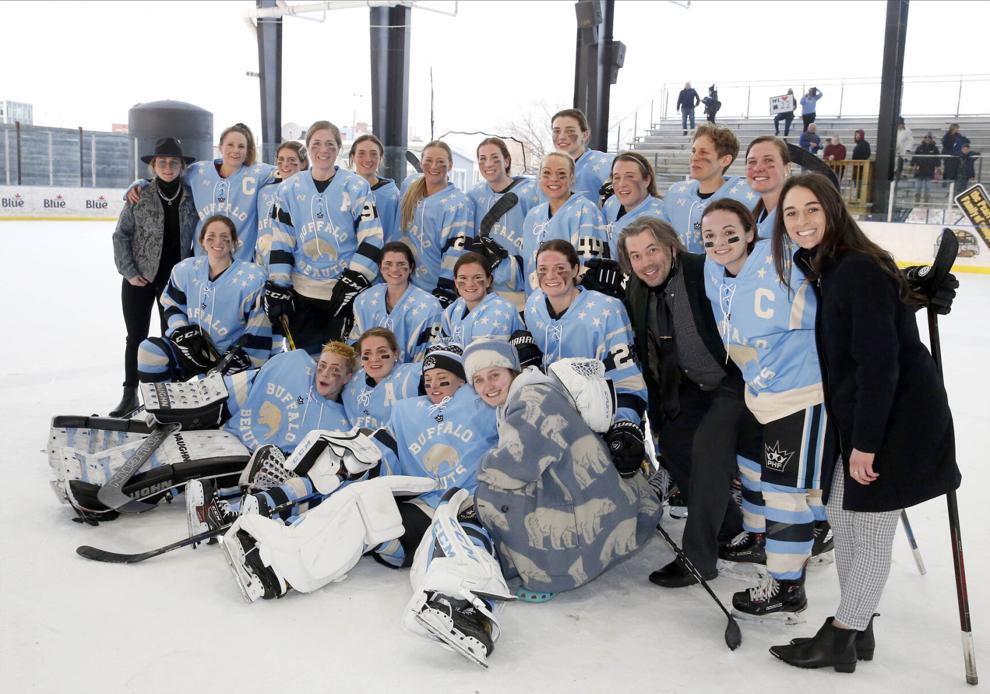 I have had the privilege of knowing most of them over the years and recently had the opportunity to speak with many of them as we navigate through the current uncertainties. These players took great pride in representing the city of Buffalo, beauty organizations, women's hockey, and the fans.
I also cherish the many memories that beautiful women have brought us. They seem endless. Brian McLaughlin's 58-save performance against the Boston Pride won the 2017 Isobelle Cup. In 2018, in front of a sold-out crowd at the LECOM Harbor Center, Sara Casorso won overtime to take the team to the final of the Isobel Cup for the third straight year. Every time the Beautys played against the Metropolitan Riveters, it was a tough fight on our ice (which included cheating in multiple martial arts majors and matches). In Game 1 of the outdoor "Buffalo Believes Classic," Taylor Acrusi scored four goals in the third period, while Carly Jackson shutout the Toronto Six 3-0 in Game 2. The list is too many to count, but I believe that each of us who loved this team has a favorite memory, a favorite player, a favorite moment.
As far as I'm concerned, it's always been about promoting athletes and women's sports. When Buttes first started, and for most of the franchise's history, a great many players worked secondary and tertiary jobs to earn a living in addition to playing professional hockey. rice field. They were teachers, nurses, police officers, baristas, bartenders, and more. The players did so because they loved the game and believed in a better future for the women's hockey players who followed them. The players did it because they loved the Beautys and they loved the Buffaloes.
I sincerely hope that this is not a "long time no see" but a "see you later". Thank you for believing in us and supporting us for 8 years. Though brief, the memory and meaning will last a lifetime and will forever be part of Buffalo's sporting legend.