Heritage Kitchen's Sourdough Bakery Comes to Williamsville
Arcade Platon Dale Farm has been serving people with its products for the better part of a decade. These days, Platon Dale is on restaurant menus, delivering fresh fruit, vegetables and meats from Wyoming County to subscribers each week.
Today, Platon Dale's PTW Heritage Kitchen is headed by Jenny Miller, wife of Platon Dale's Kent Miller.
On the bakery side, Heritage Kitchen offers bread ($10), English muffins (4/$6), pretzels ($4), tart cherry pie ($15), seasonal treats, and more, all made with sourdough.
Platon Dale grass-fed Jersey beef, certified organic chicken, eggs and vegetables are also available. The grass-fed butter and cheese comes from Stoltzhus and Klimheld Dairies, plus whole milk from the Belize and Blooms cream line in Warsaw.
Jenny Miller said the addition of the bakery line is part of the evolution of the farm's mission, adding that the farm can not only grow plants and animals, but also grow a community.
"That's the vision," she said. "Using organic methods in dairy farming to build communities and educate communities." Read More
review
start: In a world of jack-of-all-trades chefs, it's still reassuring to find an expert for your specific needs. If you're dreaming of pasta and have a bite to eat, why not visit Inizio, Elmwood He Village's premier macaroni clinic. Give Michael Gibney and his cronies a chance to hit the mark, and you're very likely to leave this home of handmade pasta satisfied.read more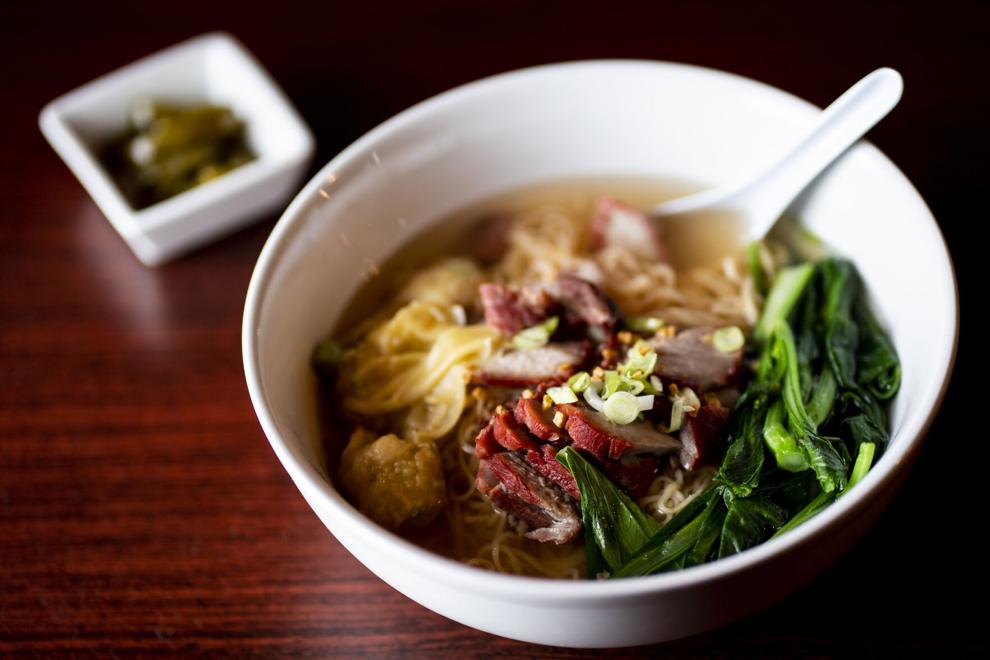 Then Family Thai Babcock: For generations, immigrants have made a living out of the two-and-a-half-storey corner tavern and now run Family Thai, the Burmese-Thai restaurant run by the family that brought Buffalo Family Thai to Riverside. Tucked in the shadow of the Austin Air building, it's the perfect place to catch up with your new neighbors. Nothing on the family menu reaches $14.read more
opening and closing
The flowers on the rooftop of the arts cafe have bloomed. If you've never made up your mind to set foot in Art's Café (5 East Main Street, Springville), perhaps the stunning rooftop garden will do the trick.
Volunteers at the community-driven bakery and café have grown its third-floor room into a flower, herb and vegetable garden with beautiful views. Garlic stalks and other produce appear on the menu, in this case as potato stalk soup.
The garden is accessible by elevator and stairs. There are also cool places available through AirBnB if you're in town.
Check out the menu and what it looks like at artscafespringville.com. Hours of Operation: Wednesday-Friday 9am-8pm, Saturday 9am-4pm. Closed from Sunday to Tuesday. Phone: 716-592-9036.
See more restaurant information
Acropolis OPA suspends: Acropolis OPA owner Paul Tufridis, who reopened his Greek-American restaurant in Williamsville earlier this summer, is calling for time to be spent on renovations to expand the kitchen at 5429 Main Street.
"The aim is to improve our processes and help make our food faster," he explained on Facebook. "Right now it's limited, but it should be better after the renovation."
As far as restaurants are concerned, this is a good problem, he said.
"This is all thanks to you and your support of Family Restaurant. And we are so grateful for that. Opa!" read more
Custard Delight: C's Custard Delight is Orchard Park's newest soft serve solution, reopening this summer in a historic ice cream shack at 4933 S. Buffalo Street.
Executive pastry chef Ashley Wagner reported that people showed up before C's opened, suggesting Orchard Parker jumped on the ice cream breakfast train.
In the modern ice cream industry, things are more complicated than the number of toppings on offer. Vegan and gluten-free sort serve options join the regular Classic Custard and Rotating Flavor Custard. Then there are slushies, novelties, shakes and custard cakes.
Chocolate and vanilla, sure. There are also lactose-free vanilla, vegan soft serve ice cream with dairy-free vanilla oats, and doll whips like sherbert with mango or another flavor of the week. A twist doubles your chances of experiencing nirvana.
"We know this little stand has been a staple of Orchard Park for many years, and we want to keep that memory alive for those who have enjoyed custard their whole lives," said Wagner.
Check out the menu at cscustard.com. Hours of Operation: Sunday-Thursday 11am-9pm, Friday-Saturday 11am-10pm. Phone: 716-662-2022.
ask the critics
question: Are there any local restaurants that have frog legs on their menus?
– Steve Poland (@popo) Twitter
answer: Current information points to two Chinese restaurants in Amherst serving frog dishes.
At Shanghai's spot Miss Hot Cafe (Sheridan Drive 3311), amphibian legs are served clay pot-style ($23.95), simmered in a thick broth, seasonings, and vegetables for a caramelized finish. The Chick Chick and Frog ($21.95) are unfamiliar to me, but the "Greedy Series" is a piping hot pot of protein, vegetables, and noodles pulled out of the sauce and not to be mistaken for soup, so it's a hearty meal. The frog version is $23.95.
Check out the menu at missshotcafe.com. If you order, don't miss the genre-defying classic Sour Cabbage Fish and Long Donuts ($20.95).
At 3188 Sheridan Drive, across the street from Little Lamb, a hotpot and a la carte joint, Pepper Frog ($24) applies high heat to crispy fried nugs with bones the size of matchsticks that taste like a mixture of fish and chicken. For the menu, visit buffalolittlelamb.uorder.io.
For additional sightings, please contact agalarneau@buffnews.com.
Send your restaurant tips, hearty recipes and questions to agalarneau@buffnews.com or One News Plaza, PO Box 100, Buffalo, NY 14240.
Send restaurant tips agalarneau@buffnews.com Follow @BuffaloFood on Instagram and Twitter.