Legends is going even deeper into the western New York sports market.
Meanwhile, the Pegula family and their longtime and now former business partner and executive are looking to push each other a step further.
Pegula Sports and Entertainment confirmed Friday that the Pegula family, which was a majority shareholder in ADPRO Sports, has sold the company to consulting group Legend. Legend is already a major player in the future Buffalo Bills Stadium, leading sponsorship and individual seat license sales.
ADPRO, a Cheektowaga-based company that sells branded and licensed merchandise and apparel, was founded by Ron Laquia, who was Bills' executive vice president and chief operating officer until he parted ways with the team on Wednesday.
Laquia sold his majority stake in ADPRO to Kim Pegula and her three children, Jessica, Kelly and Matthew, in 2017. He will remain a minority shareholder and president of the company and will leave ADPRO following its acquisition by Legend.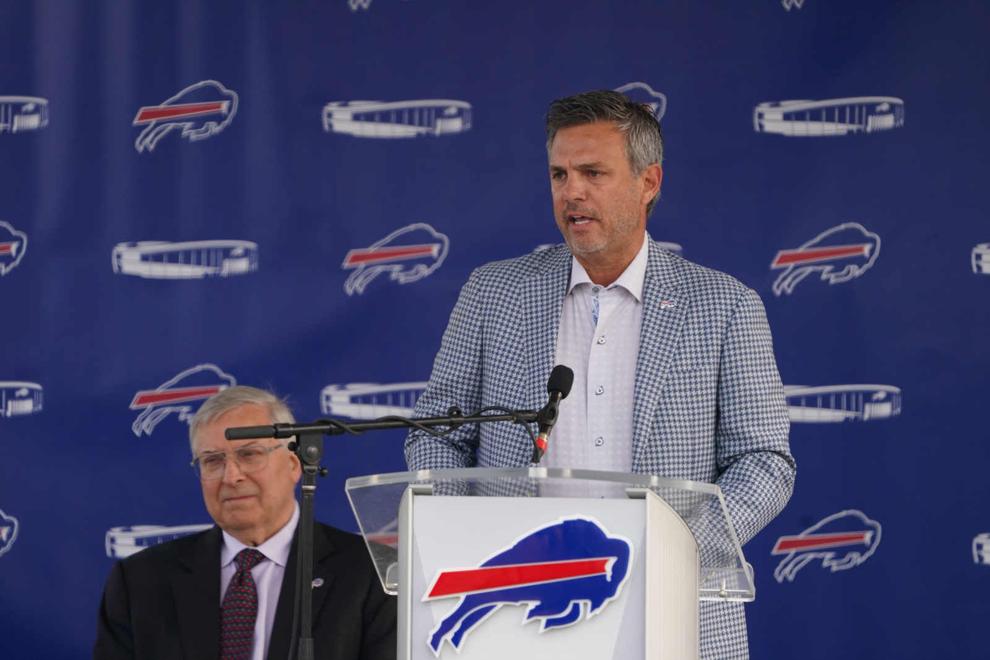 In a statement provided to News on Friday afternoon, PSE said: "We are pleased to confirm that Legend completed its acquisition of ADPRO Sports earlier this week.
According to Buffalo Business First, the acquisition will see Legend's presence in western New York include an effort at Bill's Stadium, a deal to be a future food and beverage provider at Highmark Stadium, and now ADPRO operations, which reported revenue of $28.71 million in 2021.
Legends has over 100 employees working on stadium projects, and ADPRO has a team of about 90 in western New York. By 2026, when the new Highmark Stadium is scheduled to open, Legend's hospitality division will also increase its staff to approximately 30 executives and more than 2,000 game-day employees. Many, perhaps most, of the game-day staff will move from current and longtime food and beverage provider Delaware North. Delaware North, based in Buffalo, was a finalist for a new stadium contract, but ultimately lost its bid to Legends.
The Bills' team store, now at Highmark Stadium, is also run by Legends, who took over the retail space from Delaware North in the spring.
Kirta Carroll, president of Legends Global Merchandise, said in a statement: "The acquisition of ADPRO Sports and the addition of its West New York manufacturing facility accelerates our licensing and wholesale operations, expands our in-house manufacturing capabilities, and positions us to offer our partners and their fans a broader selection of top-notch merchandise."
Laquia has not commented on his departure from the Bills, other than a brief statement released Thursday.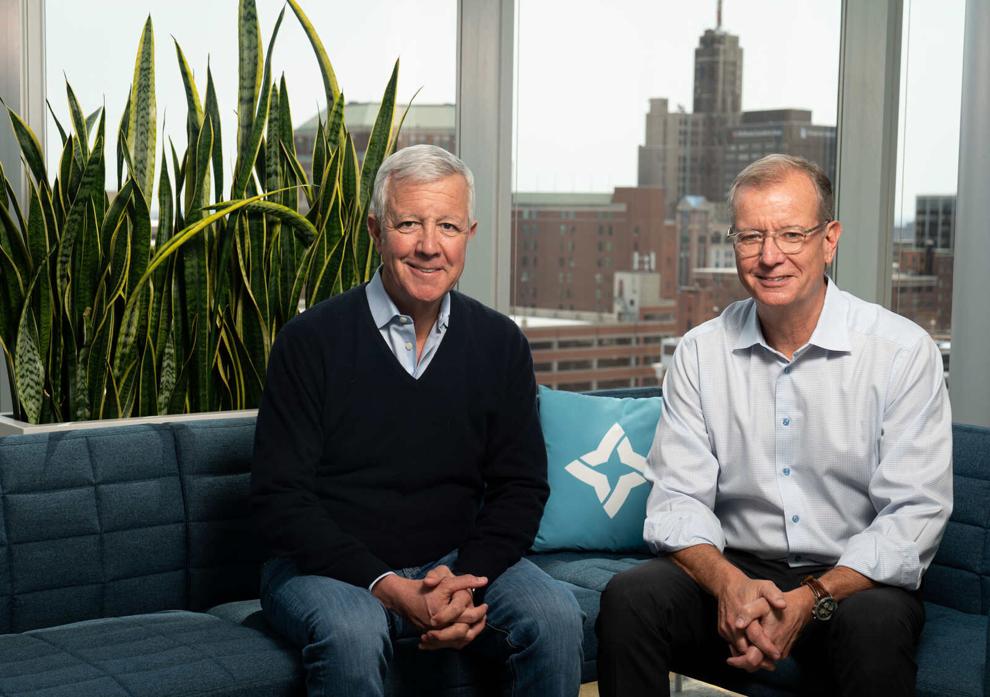 When Northern Delaware lost Yosemite National's high-profile hospitality division in 2016…
"Over the past few years, I have had the privilege of working for the Pegula family, as their business partner and as lead executive on the new stadium project," the statement said. "Our collaboration has been satisfying and I am very proud of all that we have achieved across our organization.
"As a lifelong Buffalo resident, it has been a blessing to work with the Bills, Sabres and PSE players. My family and I would like to personally thank the entire community for the love and support they have shown us."
A person familiar with the matter told The News that Laquia's departure from the Bills executive was unrelated to the sale of ADPRO, which was the initial basis for Kim's relationship with Terry Pegula. A few months after the couple acquired the Buffalo Sabers in 2011, Laquia met with Kim Pegula at the Buffalo Sabers office to show him samples of branded clothing that ADPRO could provide for the hockey team's next European tour. He met Terry Pegula later that year.
"All relationships start on an individual level. When the Pegula family first came here, my family and our company had a very good relationship, both professionally and personally," Laquia told the newspaper in an article published last April.
In the years that followed, ADPRO and the Pegula family's presence in Buffalo grew. ADPRO purchased the naming rights to the Buffalo Bills Training Center in June 2014 as it expanded its business. In September 2014, Pegrass offered the winning bid for the Bills from the family of the late team founder Ralph Wilson Jr.
In 2017, Kim Pegula and her children purchased a majority stake in ADPRO, while LaQia retained its president title and held a minority stake with its partners.
Laquia also joined the Bills as an executive in 2017, and when Kim Pegula became team president the following year, he became one of her top lieutenants. LaQuire was the Bills' points person when talks began in earnest with New York State and Erie County to build a new stadium in Orchard Park in mid-2021. A year later, in June 2022, Laquia effectively took over the running of the team when Kim Pegula went into cardiac arrest and went into a lengthy recovery period.
Luckuir was one of the speakers on stage as groundbreaking was held for the future Highmark Stadium, located across the street from the Bills' current home in Orchard Park. The other was political and football heavyweight Terry Pegula, NFL Commissioner Roger Goodell, Gov. Kathy Hochol and Erie County Executive Mark Polonkers.
With Terry Pegula now taking over as team president and Sabers executive John Ross expanding his role to fill Laquia's former position, the sale of ADPRO would completely mark the end of the Laquia-Pegula partnership.
"One of Ron's legacies will be his leadership in bringing the new stadium to life," former New York Lieutenant Governor Bob Duffy said in a text message to The News Friday evening.
Duffy, CEO of the Greater Rochester Chamber of Commerce and chairman of Empire State Development's Erie County Stadium Corporation, described Laquia as "great to work with" and "a consummate professional."
He added, "The new Buffalo Bills Stadium will be a world-class facility worthy of a world-class team/organisation… We wish Ron and his family the best as they embark on their next chapter of success."