Roswell Park to spend up to $500,000 on PR firm focused on diversity, equity and inclusion
Roswell Park Comprehensive Cancer Center has come under intense scrutiny following a string of recent employee discrimination lawsuits, a refusal to release a diversity report, and a long-term resignation as chairman following allegations of racism against its development company.
Now, a major cancer hospital in western New York is looking to hire a public relations firm to promote diversity, equity and inclusion efforts. The deal is estimated at between $50,000 and $500,000 over three to five years, but the specific terms will be negotiated with the winning bidder, according to an advertisement posted on the state's contract website on Friday.
In its post (interested businesses must apply by August 11), Roswell Park said it "seeks to put its expertise into a proactive communication and activation plan that emphasizes its values, initiatives and commitment to providing equitable, inclusive and culturally competent employment opportunities, patient care and education."
"In doing so, cancer centers can build trust and relationships with historically marginalized and underserved communities, improve the patient experience, attract a diverse workforce, meet ethical and legal requirements, and support the health and well-being of the entire community they serve," List continues.
Roswell Park said in a statement that while it has taken many initiatives recently to promote diversity, equity and inclusion, it is seeking the services of a communications agency to complement the work of communications staff for its smaller workforce. He added that the cancer center regularly contracts experts and works with employee teams on ongoing and new projects.
The post also follows several articles in recent months from the Buffalo News and Investigative Post websites outlining the history of discrimination lawsuits against the cancer center and Roswell Park's efforts to address these accusations, largely behind closed doors.
– John Harris and Stephen T. Watson
what we are talking about
Increased traffic and a shortage of customs officers have caused delays at the U.S.-Canada border: The arrival of the first real summer since the COVID-19 pandemic brought back distant memories of long lines of cars waiting to enter the United States at Peace Bridge and other local border crossings.read more
'Why We Take This Job': A DEC Ranger describes a 14-day intense firefighting mission in Quebec. Nate Sprague, a forest ranger who patrols the vast swaths of land in Cataraugas County that is normally under state conservation, took on a completely different kind of mission earlier this month. The Silver Creek residents and seven other December Rangers were among a group that traveled to Quebec to help fight the raging wildfires that sent thick haze across much of western and northeastern New York across the border.read more
It is the second time in four years that the parish has acquitted a priest on sexual abuse charges. According to Bishop Michael J. Fisher's decree of July 13, a jury reviewing the investigators' findings found the latest charges against Friar Peter J. Poppadick to be "absolutely unfounded."read more
Modern Tools for Local EMS Responders: Automated CPR Machines: To perform CPR, the chest of a person in cardiac arrest must be compressed 100 to 120 times per minute. Not only can it be exhausting, it can also be unsettling. This explains why some local emergency medical services have automated CPR machines that deliver chest compressions. The Orchard Park Fire District Ambulance Service has been loaned her LUCAS 3 device for a pilot program by the Erie County Health Department to help the county understand how it performs in the field.read more
Local groups oppose the city's federal bailout plan. If Buffalo Mayor Byron Brown gets his way, $60 million of the federal coronavirus relief fund, originally intended for public utilities, will fill the budget gap and go to small businesses. However, local groups have questioned the process.read more
Say Yes Buffalo has added four locations to its three-year-old Little Scholars program. Say Yes Buffalo has partnered with Buffalo Public Schools to add four new sites to its Little Scholars program for 3-year-olds that debuted last spring to help low-income families overcome opportunities gaps for their children.read more
The Alzheimer's Association offers support groups. Two of them are on the East Side. "Being there[for someone you love]can be like a 24/7 job," said Andrea Koch, director of education and training at the Alzheimer's Association WNY chapter (alz.org/wny). "To monitor loved ones to make sure they're safe and not doing anything dangerous." Read More
The promotion of Tim Wenger led three transformations of local radio. Tim Wenger has a new lead role at Audacity Buffalo, which owns three prominent AM radio channels in the city, 97 Rock has a new daytime host and a new format has been adopted for the local FM channel.read more
weather
Don Paul: Heat and humidity are returning to our area. Tuesday will be partly sunny to mostly sunny, with moderate humidity. A solitary thunderstorm in the afternoon away from light southwest Lake Erie winds cannot be ruled out, but the day will be mostly dry with seasonal highs in the low 80s.read more
Ask Don Paul: Is it too much to talk about extreme heat?: In the current state of climate history and the state of the planet, there is overwhelming evidence that global warming is accelerating, writes Don Paul.read more
food drink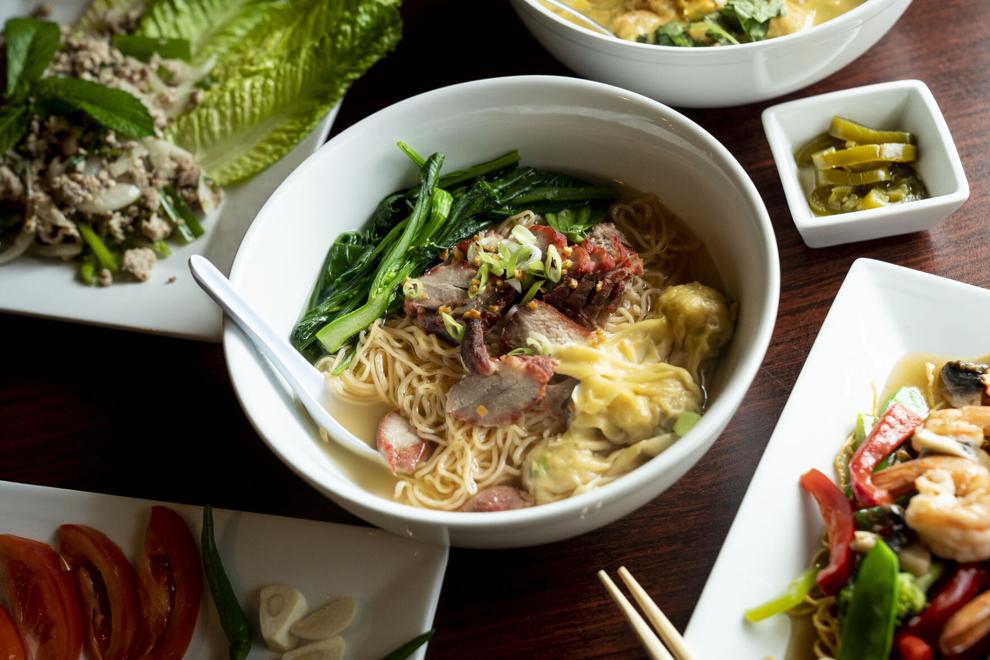 In Family Thai, a newcomer begins a new chapter in the story of the Babcock Street Tavern. "In architectural terms, this building at the corner of Babcock and Perry Streets is two and a half stories high. In human terms, the story of a new life built in America, born within its walls, is stacked skyscraper-high," writes Andrew Z. Galarneau.read more
6 craft beers to queue for at summer concerts: Combining craft beer with a concert offers an unparalleled sensory journey, enhancing both the music and the beer, writes Brian Campbell.read more
invoice
Bills running back Nyheim Hines expected to miss 2023 season with knee injury: The NFL Network reported Monday morning that Bills running back Nyheim Hines is expected to miss the entire 2023 season after suffering a "significant" knee injury while off-site. A league official confirmed the injury to the Buffalo News.read more
NFL pre-training camp power rankings with one question for each team: The Buffalo News' NFL Power Rankings for the second time this year surveyed one question for each team entering training camp.read more
Sabers
Saber's Mailbag: Is Conor Clifton Perfect For Owen Power?: "The Sabers have the option to build a defensive pair, and Conor Clifton will have the opportunity to get that duty in training camp," Lance Lisowski wrote in this week's Sabers Mailbag.read more
photograph
#Daily Photo: Check out our photo series every morning to see your favorite images from the day.
Personalize your news: The Buffalo News app now allows users to customize their experience. Select your favorite topics and place them at the top of the app so they appear first. Download the app from the Apple store or Google Play store.
Good morning, do you have any thoughts on the Buffalo newsletter? Send us an email at Facebook@buffnews.com.