quick link
Shiva Affi Fails To Join WWE To Replace Jimmy Snuka
The story of WWE's failed replacement
of WWE, the departure of popular superstars often leaves a hole that is difficult to fill. Such was the case in 1985, when WWE faced the daunting task of finding a suitable replacement for the controversial Jimmy "Superfly" Snuka. Wanting to replicate Snuka's charismatic presence and domineering moves, the company turned to Samoan up-and-coming talent Shiva Afi. However, despite the initial excitement surrounding Affi's arrival, his tenure with WWE ultimately fizzled out, leaving him an often forgotten figure in wrestling history.
Who is Shiva Afi?
Paparitele Max Amata Taogaga is a former Samoan professional wrestler who rose to fame in the late 1980s while in WWE under the ring name Shiva Afi. Taogaga's journey into professional wrestling began when he sought training from Steve Ricardo and Peter Maivia, spending two years honing his skills. He made his debut in 1974 by defeating Del Adams, a prominent New Zealand light heavyweight wrestler. Over the next four years, Taogaga steadily rose through the ranks by competing against various international wrestlers who visited New Zealand. His breakthrough came in 1978 when he won an elimination tournament and defeated Big John da Silva to become the new New Zealand Heavyweight Champion. He successfully defended the title for several months before launching his career to the United States, New Zealand, Australia and Japan.
Among these destinations, it was Hawaii where Taogaga found great success. In 1985, he had a notable bout with Ric Flair for the NWA World Heavyweight Championship that ended in a one-hour time limit draw. The encounter took place in front of a crowd of 12,000 and cemented Taogaga's reputation as an accomplished performer.
RELATED: WWE — Jimmy Snuka and dozens of other wrestlers sued for brain injuries
Shiva Affi Fails To Join WWE To Replace Jimmy Snuka
In January 1986, Taogaga signed with Vince McMahon's WWE and made his debut at a live event on January 23, defeating Tim Patterson. Shortly after, he made his debut in Prime Time Wrestling, where he adopted the nickname "Superfly" Affi and was portrayed as Jimmy Snuka's cousin. Affi's introduction to WWF All-Star Wrestling viewers took place on the March 8 episode of The Body Shop, where he was introduced as Snuka's cousin and emphasized his relationship with Snuka. In the first match, Affi remained undefeated despite most of his opponents being from lower league competitions, including René Goulet, Barry O, Ron Shaw and Matt Vaughn. On March 6, 1986, he pinned Bret Hart at a live event in Buffalo, New York for an important win. However, Affi's undefeated streak ended just three days later when he lost to Hart's partner Jim Nighthart in Landover, Maryland. Despite this, Afi continued to receive notable opportunities and continued to advance within the company. But fans never really bought the act or invested in him as a full-fledged successor to Jimmy Snuka.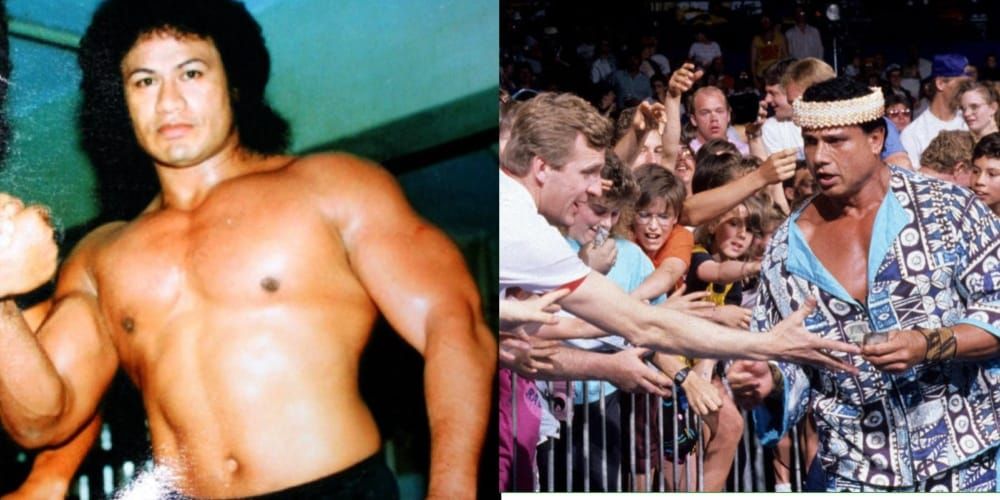 In a rather interesting turn of events, when Shiva Affi, touted as "Superfly" Affi, made his long-awaited Madison Square Garden debut, the crowd was initially skeptical when his name was announced. I half believed that Jimmy Snuka did it, and I was boiling with excitement. he's back in the ring. However, their hopes were soon dashed when they witnessed a remarkably small figure performing an exuberant dance in a square circle. The audience's sentiments changed rapidly, vehemently rejecting Affi's existence. Despite WWE's attempts to introduce Affi as "Superfly" and highlight his familial connection to Snuka, fans were still unconvinced. For Affi, it was a difficult task to put himself in the shoes of Snuka, who was briefly the biggest star in wrestling and had an extraordinary rapport with the crowd. Snuka's magical and authentic connection cannot be duplicated or manufactured. Despite this, Affi remained with WWE until around 1990. Unfortunately, his time in promotional activity has been largely forgotten, failing to create a memorable moment that would have made a lasting impact or secured his place in wrestling history. .
RELATED: Did WWE Remove Jimmy Snuka from Hall of Fame?
The story of WWE's failed replacement
Throughout its illustrious history, WWE has repeatedly faced the daunting task of replacing retired top stars. The story of Shiva and Snuka is by no means the only one. The company has made numerous attempts to introduce new talent in hopes of replicating the success and popularity of its predecessor.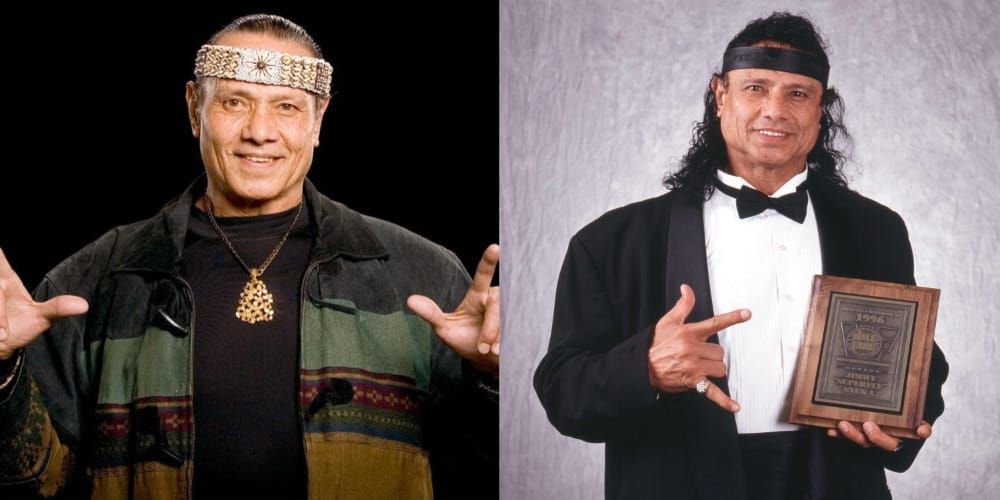 Examples include Lex Luger, who failed to succeed Hulk Hogan, and Roman Reigns, who faced backlash trying to be the next rock. WWE's attempts to recreate the charisma and influence of iconic figures have failed due to their inability to manufacture the unique qualities that make each star special.